Filter by Category
Healthcare Training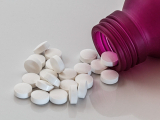 Online Registration Unavailable
Pharmacology-Medication Technician
with Marcia Campbell
This course teaches information about medications and their administration (under nursing supervision). Drug interactions, side effects and record keeping are an important part of this course. Equivalent of at least one year of full-time employment as a CNA required prior to acceptance. Must be currently on the Maine State CNA Registry in good standing. Note: students must pass a reading comprehension test with at least a 10th grade level for entry into this course. Call 743-8842, ext. 1545 to register.
Online Registration Unavailable
Certified Nursing Assistant CNA
with Marcia Campbell

Jan 21, 2020

, runs for 15 weeks
CNA Spring 2020
This is a Maine State Certified course and exceeds the 180 hours required by the State of Maine. Requirements include a math and reading test, interview session, physical within the last year, immunization records, and the willingness to dedicate your time to a 12 week commitment. Call Heidi Durgin at 743-8842, ext. 1545 for information. VA funding approved. Scholarship and other funding available to eligible students. Call today to start the enrollment process.