Filter by Subcategory
Business & Skills Training
Computer Basics
with Teresa Drag

Aug 7, 2018 at 12 pm

, runs for 1 week
If you are a real beginner in the computer world, this course is for you! Come learn how to use a mouse and keyboard, understand terms and operate common applications. Learn how to make personal changes to a home computer as well as use the internet. Become relaxed and confident using a PC, keyboard and mouse to navigate.
Microsoft Word
with Teresa Drag

Jul 17, 2018 at 12 pm

, runs for 1 week
Learn to use MS Word 2010 to create, revise and save documents for printing, sharing and later use. This course will cover formatting, editing and inserting pictures as well as additional capabilities of the software based on student request. Must have basic computer skills.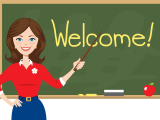 Registration Unavailable
Substitute Teacher Training
with Patrick Hartnett

Jul 3, 2018 at 4 pm

, runs for 1 week
Substitute teaching is a chance to help your schools while you earn extra money. This workshop gives you the necessary tools and teaches you about: school and student expectations, using teacher's lesson plans, assertive discipline and more. Persons who complete this course successfully may be enrolled as substitute teachers. (A college degree is preferred but not required.) You MUST register in advance by calling Diane at the SAD 17 Superintendent's office, 743-8972. Official date TBA.