Filter by Category
Computers and Technology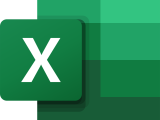 Microsoft Excel Level II
with Teresa Drag

Oct 27, 2020 at 4:30 pm

, runs for 2 weeks
This class will cover the advanced skills needed to be successful in the next class in the series, the Microsoft Excel Certification Test Preparation class and ultimately to pass the Microsoft Office Specialist (MOS) Certification test. The following skills will be covered: capturing data, calculating data by using advanced formulas, managing data ranges, summarizing and analyzing data, formatting worksheet and chart content, and managing macros and user-defined functions. Prerequisite: Microsoft Excel Level I or instructor permission.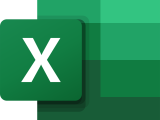 Microsoft Excel Level III
with Teresa Drag

Nov 10, 2020 at 5:30 pm

, runs for 2 weeks
This class will continue to look at additional capabilities and advanced functions. Prerequisite: Successful completion of both Microsoft Excel Level I and Level II or instructor permission.
Microsoft Word
with Teresa Drag

Dec 1, 2020 at 4:30 pm

, runs for 2 weeks
Learn to use MS Word to create, revise, and save documents for printing, sharing, and later use. This course will cover planning, formatting, editing, and inserting pictures as well as additional capabilities of the software based on student interest. Must have basic computer skills.