Filter by Category
Health & Wellness
Reiki I & II Certification
with Mary DiBenedetto

Mar 3, 2020 at 6 pm

, runs for 8 weeks
I invite you to come and discover the ancient healing holistic therapy Reiki. As a holistic therapy Reiki aides in lowering your stress level, thereby, helping in your healing process, relieving daily stress, insomnia, PTSD, chronic pain to name a few areas. Reiki is a noninvasive non-manipulative, gentle hands on or hands off therapy. It works with all other forms of therapy and treatment. Students will earn a certificate of completion at the end of the training. A $20 instructor supply fee is due on the first night of class.
Will run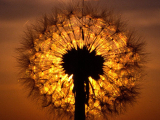 Reiki Self Treatment
with Mary DiBenedetto

Mar 4, 2020 at 6 pm

, runs for 4 weeks
Reiki is a holistic therapy that helps relieve stress. When we are in a relaxed state Reiki aides our body to relieve anxiety, pain, insomnia to name just a few ailments. If we know how to treat ourselves then it is a plus that we will have for life. Reiki integrates with all other methods of treatment and does not take the place of traditional medicine. Wouldn't you like to add this to your medicine tool box? (Non-certification class).